Rao Musunuru, M.D., was born and raised in a small rural farming village in South India. Dr. Rao Musunuru, M.D., is a Cardiology Specialist with over 45 years of experience in the medical field. He graduated from Guntur Med Coll, Andhra U medical school in 1975. Dr. Musunuru continually serves the community by teaching and preaching through his medical, social, and philosophical guest columns in major newspapers—including the Tampa Bay Times—and lectures stressing the importance of proper prevention and prompt intervention for people to live longer and healthier. He was even instrumental in transforming a 50-bed rural hospital into a 290-bed Heart Institute at Bayonet Point/Hudson Regional Medical Center. Dr. Musunuru has personally given and secured millions of dollars to support essential college initiatives and provide countless scholarships to deserving district students.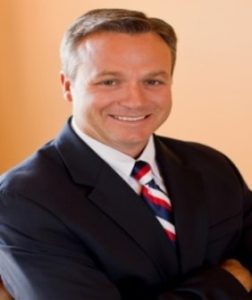 Pasco County Commissioner Mike Moore was elected to the Board of County Commissioners in 2014, serving as Vice-Chairman of the Board in 2016 and Chairman of the Board in 2017. Commissioner Moore sits on or chairs the following boards and committees: Circuit Conflict-Sixth Judicial Circuit; Dependency Drug Treatment Court Planning Steering Committee; Government Operations Committee; Insurance Selection Committee; Public Safety Coordinating Council; Tourist Development Council (TDC); and the Homeless Advisory Board (Chair). Governor Rick Scott appointed Commissioner Moore to the Tampa Bay Regional Planning Council in 2014, and Speaker Will Weatherford also appointed Moore to the Florida Department of Elder Affairs Advisory Council in 2014. Commissioner Moore is a local small business owner and resides in Wesley Chapel with his wife and three children.

Seromoney "Sero" Singh was born in Durban, South Africa, and is the Administrator of Jennifer Gardens ALF & Memory Care, in the business for 20 years, Immigrated from South Africa in 1992. She has a degree in Business Administration. She is very active in community outreach and has served on the board of the following organizations: Community Service Council, Florida Assisted Living Association Chair & Vice-Chair, Pasco/Hernando Guardianship Association – Treasurer, Pasco Aging Network. She has volunteered for many local organizations Alzheimer's Family, Pace Center for Girls, Community Service Council, and many more, Together with Community Service Council her facility has prepared Thanksgiving meals for 800-1000 for the needy in West Pasco for the last 12 years. She is also the recipient of the Administrator of the Year Award for all of Florida, Humanitarian of the Year, and Volunteer of the year. She is a Trinity Rotarian and continues to volunteer her services for the local Pasco community.

Alvin L. Hagerich, CPA for 21 years,  has been providing quality, personalized financial guidance to local individuals and businesses. Alvin L. Hagerich, CPA, is one of the leading firms in and throughout the area. Alvin graduated from Florida International University with a Bachelor's in Accounting in 1994. In 1996, Alvin received a Master's in accounting from Nova Southeastern University. Alvin is licensed as a State of Florida Certified Public Accountant since 1996 and is a member of the American Institute of Certified Public Accountants, Association of Certified Fraud Examiners, National Association of Certified Valuators and Analysts, and Association of Insolvency & Restructuring Advisors.
Gregory Gay, Esq. is an attorney in Brooksville, FL. His law practice serves the needs of seniors, disabled individuals, and their loved ones with office locations in Pasco County, Hernando County, Citrus County, and north Hillsborough County. One of only a handful of double board-certified attorneys in the state of Florida in Wills, Trusts, and Estates and Elder Law, Attorney Gay, is also nationally recognized as a Certified Elder Law Attorney (CELA) by the National Elder Law Foundation.
Paula O'Neil, Ph.D. dedicated her career to excellence in government, serving more than 39 years in various public service positions, most recently as the elected Clerk & Comptroller for Pasco County from 2009 to 2019. Using that wealth of knowledge, Paula now consults for governmental entities and businesses, assisting teams in developing their combined talents and ambitions to navigate uncharted territory to meet today's challenges. Paula serves as an adjunct professor for Saint Leo University, teaching in the MBA program. She holds a Doctorate in Philosophy in Applied Management and Decision Sciences, and is a Certified John Maxwell Coach and Trainer, Dave Ramsey Financial Planner, Certified Public Manager, University of South Florida Executive Fellow, Leadership Pasco Alumnus, and former Florida Sterling Examiner.
Chris Kaduk is a lifelong resident of Pasco county. He was born and raised in New Port Richey and is the son of Darby Kaduk and the late Dr. Theodore Kaduk. He learned to carry on his family legacy at an early age and wanted to serve the families of his hometown. While in high school, he had the opportunity to serve the public by working at a local funeral home. He went on to graduate from the University of Florida and Gupton-Jones College of Mortuary Science. Chris is currently the owner of five funeral homes across Pasco, Hernando, and Citrus counties. His locations Prevatt Funeral Home, Faupel Funeral Home, and Morgan Funeral Homes all serve Pasco county. He is married to Dr. Jillian Kaduk and has two daughters, Emmerey and Palmer. In his spare time, he enjoys camping, boating, and swimming with his girls.

Larry Guilford has more than 30 years of experience in the real estate industry in Pasco County. He has overseen many Tampa Bay regions ' operations with excellent knowledge in many commercial real estate areas. Larry also makes time to mentoring countless throughout the years in the real estate field. Additionally, as the  President of Make A Difference, Inc., a 501 (c) 3 foundation. Larry has vast experience in charities and foundations around the world. Ultimately he believes everyone can make a difference.